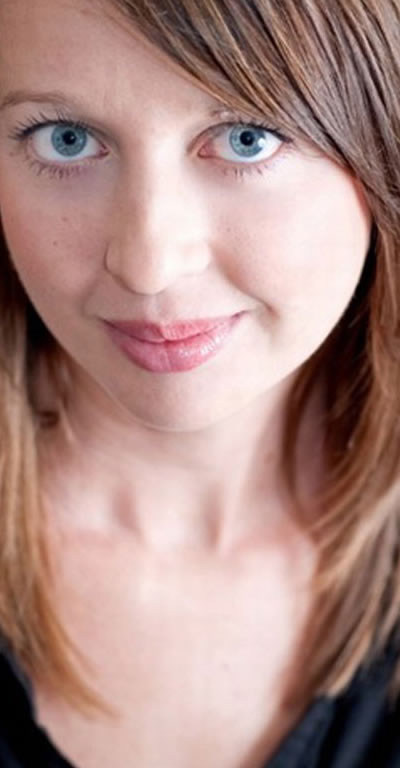 Born and raised in Bedford, England, Jane began singing at an early age. While primarily known for her vocal talents, she has also achieved success in a wide range of creative arts, including acting, presenting and modelling. More recently, Jane has used the experience she has gained in the arts world to move into film production, working as an Executive Producer for Voodoo Productions, as well as forming her own production company.
Jane began her professional performing career after studying Drama and Teaching at Warwick University, during which time she founded her own theatre company, based at the Warwick Arts Centre. She also toured Ghetto with the National Student Theatre Company, winning the prestigious Guardian International Student Drama Award at the Edinburgh Festival.
After graduating, Jane secured roles in several major London productions (including Life on Earth at the Theatre Royal Drury Lane, Guys and Dolls at the Westminster Theatre and Romeo and Juliet at the Fox Theatre), embarked on a number of national theatre tours and shared the title role with Alison Steadman in the independently produced film The Housewife. In 2020 Jane was cast as a choir member in 'Military Wives'. Jane has also featured on the UK pantomime circuit, taking on the title role in Cinderella at the Grove Theatre, Dunstable, supported by a star-studded cast including Bernie Nolan and Basil Brush.
Alongside her acting, Jane's singing career has continued to flourish. She signed a recording deal with Halo Records which led to the production of her debut single More Than Perfect. This was followed by Jane's most successful releases to date: two singles and a video in support of her beloved Luton Town Football Club.
The singles (30 Down To Zero and the follow-up 30 Miles To Wembley) reached the top 20 of the iTunes video chart and were featured on BBC1's Football Focus and Sky Sports News. 30 Miles to Wembley, recorded to celebrate the club reaching the final of the Football League Trophy, was also played on the big screens at Wembley Stadium as 60,000 spectators witnessed Luton's surprise 3-2 victory in the competition.
Jane's commercial and voice over work has included a host of advertisements (Sony Playstation, HSBC, BUPA, T-Mobile, Nicorette, Nivea, Sainsbury's, Mentos, Ford, Pfizer and a BBC Christmas commercial) and corporate presentation roles (Google Digital Garage, Experian, The Government Business Link, Qautio Properties). She has also carried out regular presenter work in the fields of sport (including for Soccer X, Weighed In, and Touch Line TV) and the arts (reporting on Bend it Like Beckham – the Musical and fronting the music documentary Waiting for Lala about The Crystals lead singer Lala Brookes.
Jane's move into film production in 2015 has seen her gain valuable experience in the business side of the creative arts – while also allowing her to continue her own artistic endeavours. As an Executive Producer she worked on Convenience (Ray Panthaki, Adeel Akhtar, Vicky McClure) and Seasons – in which she also had an acting role.
Jane's multi-talented nature was perhaps best demonstrated by her work on the feature film Heckle. As well as being a Producer, she made a cameo appearance in the movie and performed its theme song, I Hear Your Voice.
Jane also produced the music video for I Hear Your Voice, via her newly founded production company Chatty Cat Media.