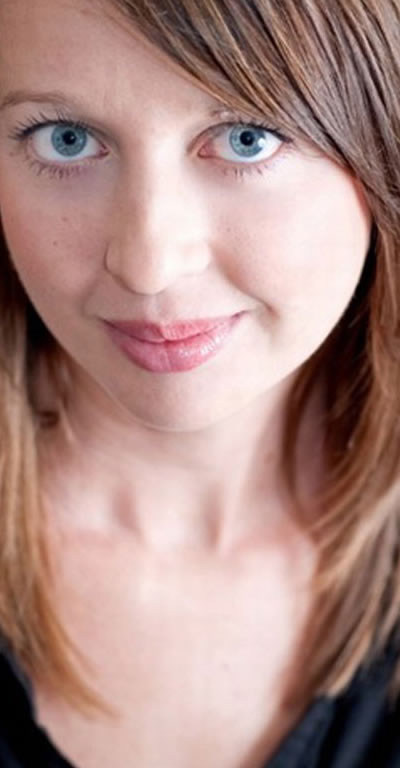 Born and raised in Bedford, Jane began singing at a very early age and whilst primarily known for her vocal dexterity, she has also gained success in a wide range of arts with acting, presenting and modelling in her performing disciplines.
Having studied drama and teaching at Warwick University, Jane founded her own Theatre Company, based at The Warwick Arts Centre. She also toured with the National Student Theatre Company, winning a prestigious drama award at the Edinburgh Festival and The Pleasance Theatre in London.
Since graduating, Jane has taken roles in numerous London productions ( including Life on Earth at the Theatre Royal Drury Lane; Guys and Dolls at the Westminster Theatre, Romeo and Juliet at the Fox Theatre), undertaking national theatre tours and sharing the title role with Alison Steadman in the independently produced film "The Housewife".
A recording deal with Halo Records lead to the production of her debut single "More Than Perfect" followed by Jane's most celebrated work; the release of two singles and a video in support of her beloved Luton Town Football Club during 2008 and 2009.
The singles, "30 Down To Zero" and the follow-up "30 Miles To Wembley" were recorded featuring the Club's first team, which climbed to the top 20 of the iTunes chart and appeared twice on BBC1's Football Focus, Sky Sports News and on the big screens at Wembley Stadium in front of 60,000 spectators witnessing Luton's victory in the Football League Trophy.
In addition to a host of advertisement appearances (Sony Playstation, HSBC, BUPA and T-Mobile) Jane also presents regularly on the weekly TV magazine show Soccer X. Jane has also recently joined the presentation team at Diverse FM Radio.
Jane has recently completed an enjoyable and successful pantomime season as Cinderella at The Grove Theatre, Dunstable alongside a highly respected cast including Bernie Nolan and Basil Brush. Jane is currently in rehearsal as the lead female in the feature film 'Rannygazoo' where she will play a cabaret singing jewel thief in the film, set in the 1930's.